Astrological Influence Pattern
FINALLY, AN ASTROLOGICAL CHART YOU CAN "SEE" AND UNDERSTAND ...no more lengthy and arcane readings The planetary influence on personality CAN be represented in an easy-to-read pattern.
I have devised a unique system and will develop your "pattern" on request. Email me at rasaleema@gmail.com You will be able to finally make sense of your astrological chart and use it to your best advantage
See how knowing yourself can make a difference in your self-image and self-esteem
These are the key factors in the achievement of personal contentment and social competence
The image below is an example of how your finished Astrological Influence Pattern may appear
Each colored circle will include the symbol/name of a planet, and a simple explanation will follow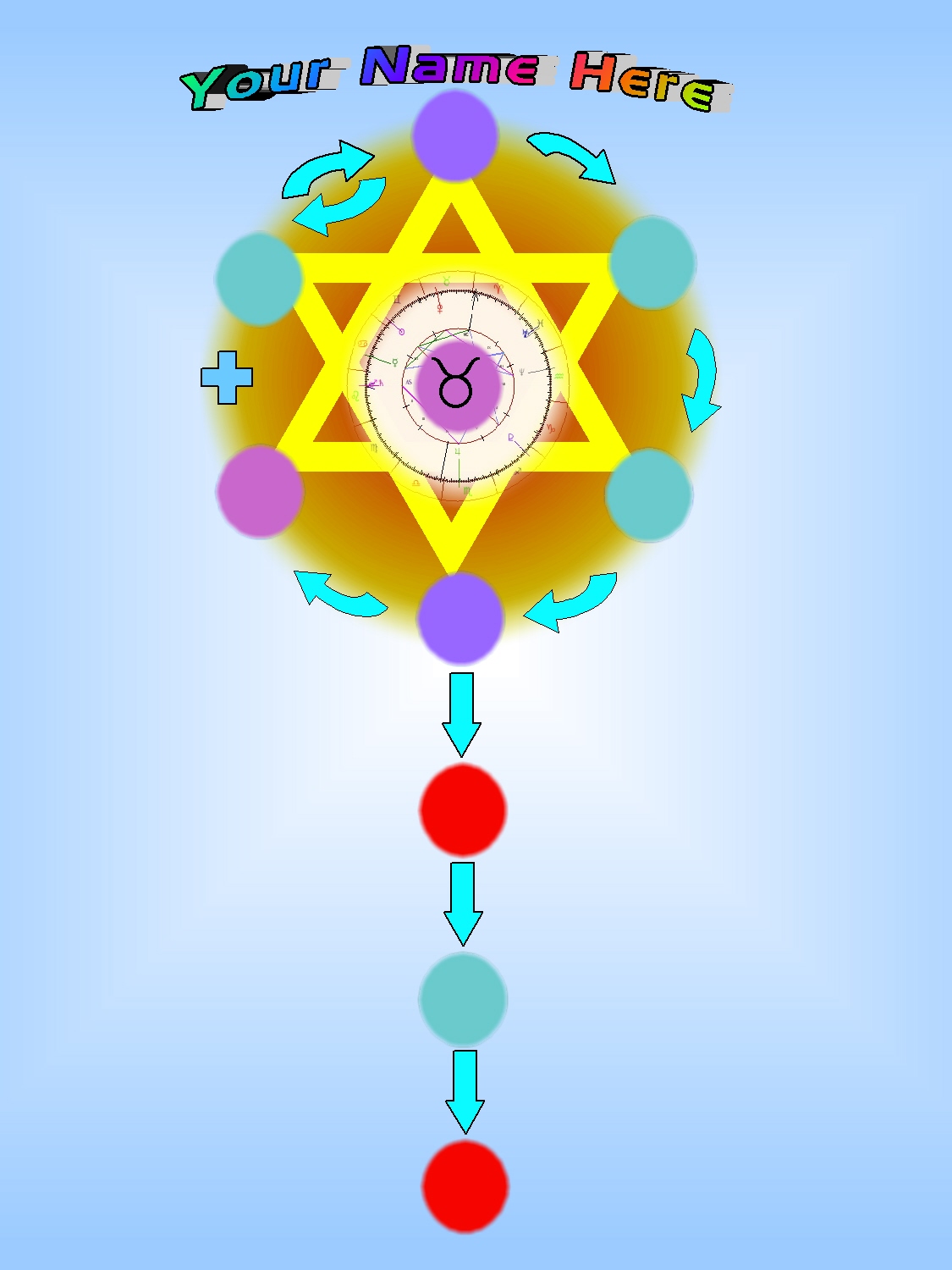 YOURS FOR THE MODEST PRICE OF $50.00!
... A Discussion of Your Astrological Influence Pattern will be included here

Image by Ra Design. Copyright © 2010. All Rights Reserved ~ contact rasaleema@gmail.com ~